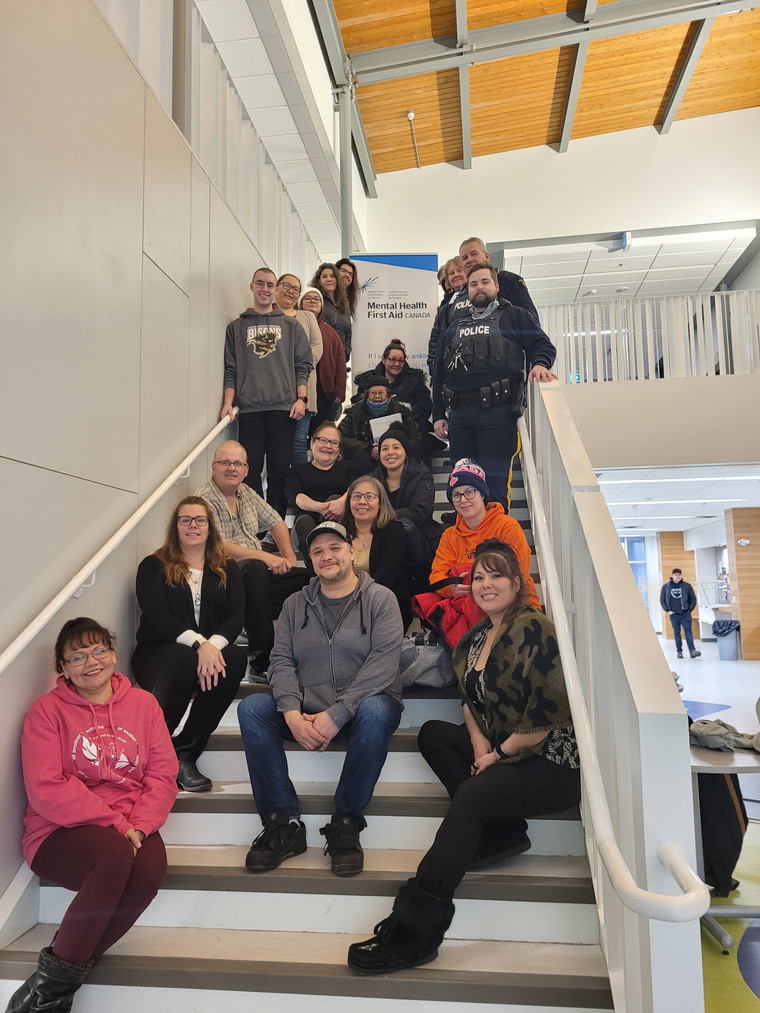 Congratulations to all who attended the full 2 days of training
and are now certified as a Mental First Aid Responder
On January 24th and 25th, 2023 Manitoba Health First Aid Canada was in Gillam and did a two-day workshop regarding Mental Health First Aid Training. This training was funded through Healthy Together Now (HTN) where an application was submitted and approved for 25 individuals to participate.
Under Harmonized Gillam Development (HGD), the Wellness Committee took the role of ensuring the committee members and important resources within Gillam and Fox Lake were the first to the 25 seats for the training. We had participation from a lot of front-line workers within both communities of Gillam and Fox Lake, such workers included staff from Fox Lake, Hydro, the Town of Gillam, Awasis, Gillam School, Gillam Coop, and RCMP.
There was a lot of valuable information provided and a lot of personal experiences shared which made the training more informative and heartfelt. Looking forward to providing this training again to the communities as this was a very resourceful and important training to have and just to understand the issues behind mental illness.
Some pictures from the 2 days of training.